What is an antenna coil?
An antenna coil is basically an open air coil that is made with magnet wire or copper foil. These types of air coils are extremely consistent and can be used in many applications. These coils can be custom made depending upon the usage and requirement.
Used in various devices such as motor clutches, audio cables, audio circuits etc, these custom antenna coils are highly effective and offer reliable performance. Also they are widely utilized for security, warehouse automation, RFID, industrial process control, and solenoids.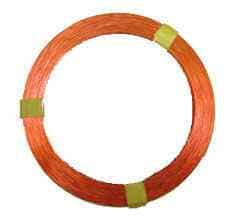 Why choose antenna coil manufactured by Custom Coils?
Custom Coils has been a trusted source for winding antenna coils and air coils for over 40 years. With detailed oriented designs, our coils can be designed to meet the stringent specifications of customers. We test our coils using several Voltech 3600 transformer testers in order to thoroughly measure the quality of our product.
Inline are certain valuable practices followed at Custom Coils which make our antenna coils highly preferable:
Effective Coil Winding Machines: Custom Coils has rich and versatile experience in the magnetic winding industry. Our array of winding machines makes us capable of winding antenna coils ranging from 3 inches to 24 inches in length.
Use of High-end Products: At Custom Coils, we make use of insulation tapes and epoxies for high turns count antenna coils. This helps in protecting fine gauge wire from the environment and other physical hazards.
Precision to meet Solenoid Design: We at Custom Coils can design air coils to meet a customer's solenoid design. In case an exact mandrel or arbor is not available, we can manufacture them in house. Such precision in design enables us to wind wire from 12GA up to 38GA.
Our antenna coils are known for their durable nature and robust build. Quality and customer satisfaction are our ultimate goal and we make the most reliable product for each design specification.
Meet your expectations by requesting a quote for antenna coils at Custom Coils.