Quick Contact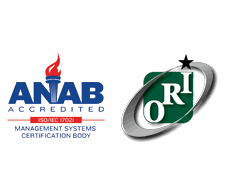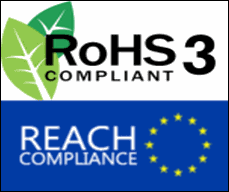 We Meet Your Hydrogen Coil Needs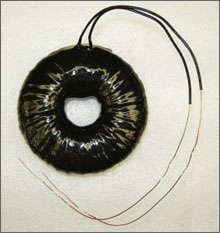 Inductance of a coil implies the resistance created against the current flowing through the coil or wire. The coil acts as an inductor as it produces its own electromagnetic field because of the changing magnetic field as the current flows through it. Custom Coils is the U.S.-based manufacturer of custom transformers and inductors. We have been involved in the winding and building of hydrogen (H2) generator coils for years and bring expertise and precision to every job. We believe everyone has their own set of requirements and hence deliver custom hydrogen coil inductors, which suit client specifications
If you need hydrogen coil designs, our engineers will be happy to work directly with you to meet your specification requirements and provide you a quote for your next project.
Features and Specifications
Custom Coils builds one of the most popular hydrogen coil designs using 2000 turns of 23 AWG magnet wire wound around a National Magnetics Ferrite Toroid core (OD = 3.32, ID = 1.725, HT = 0.500). The magnet wire is a double coated heavy build of high temperature insulation with a temperature rating of 200 degrees C and a NEMA class MW35C rating. The 2000 turns are wound with one continuous wire; splices are not used. The start and finish lead wires are 12 long, stripped and tinned 1, then sleeved with a 6 piece of 20 AWG acrylic-coated fiberglass sleeving. The 2 leads are dressed out adjacent to each other and anchored with Mylar tape. The coils are then dipped in an epoxy resin (black) to add additional protection for the wire. Every part is electrically tested to verify magnetic inductance and wire resistance. Parts are also checked to verify that they physically fit a 4 CPVC pipe (schedule 80). Special variations of the hydrogen coil can be designed per customer's request.
Magnetic Inductance:
800mH 25%
DC Resistance: 12 Ω ± 15%

Physical Specifications:
Outside Diameter: Go-No-Go Test using 4" CPVC pipe schedule 80.
Construction And Design
The H2 Generator Coil is described in the "Hydrostar Plan" and the "Run Your Car On Water Plan" authored by William S. Power. The hydrogen coil is wound on a National Magnetics (#995) Ferrite Toroid Core (3.50 OD x 2.00" ID x 0.500" HT) using 1800-2100 turns of a 23 AWG Teflon coated wire (550 ft.).
The plan specifies cutting the wire into 5 sections (4 x 100ft + 1 x 150ft), and splicing together the sections as they are hand wound. During the winding, the plan specifies using plastic electrical tape and JB Weld to secure the windings. The splices and hydrogen coil leads are sleeved with heat shrink tubing. The coil is etched with FluoroEtch, and coated with CPVC cement (JB Weld).
Custom Coil's Design of the H2 Hydrogen Coil
Custom Coils has made several alterations to the H2 Generator Coil instructions as specified in the above description. Custom Coils winds the hydrogen coil on a National Magnetics Ferrite Toroid Core (3.32" OD x 1.725" ID x 0.500 HT) using 2000 turns of 23 AWG heavy insulated high temperature magnet wire (MW35C/GP200) verses the Teflon coated wire. The 3.32" OD core was used to insure fit into the 4" CPVC pipe, and the Teflon wire was not used as its cost is $281 per coil.
Custom Coils is able to wind the 2000 turns with one continuous wire, therefore no splicing, heat-shrink tubing, or cement is used in the winding process. The leads are sleeved using a 6" piece of 20 AWG acrylic-coated fiberglass sleeving and anchored with Mylar tape. The finished coil is coated with an Epoxy coating which secures the wire in place and provides an additional level of protection for the hydrogen coil.
As a hydrogen generator coil manufacturer, Custom Coils is capable of meeting your specific design requirements and can accordingly offer you custom hydrogen coils. Our expertise, experience, and tested manufacturing procedures have helped us become one of the leading players in the design and manufacturing of transformers and hydrogen coils. Contact us today and our engineers will be happy to work with you on your design and quote.