Quick Contact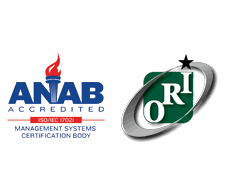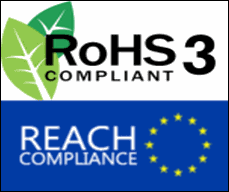 Custom Coils Specializes In Switch Mode Transformer Design and Manufacturing

Download Specification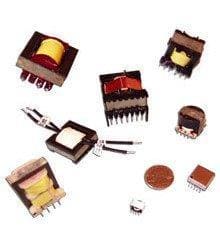 The switch mode transformers are the type of transformers used in power supply regulation for several years. This is why these transformers are also known as switch mode power supply transformers. The application of these transformers is found extensively in electronic operations. These switch mode power supply transformers function as power regulatory devices by stepping-up or stepping-down the current or voltage, or by isolating the input and output during the power supply operation. Custom Coils has been designing and manufacturing magnetic components like the switch mode transformer for more than four decades. Our switch mode transformers come in different shapes and sizes. Due to the diverse form factors and a multitude of applications: we custom design and build our products to meet our customers' specific needs.
We are capable of quoting your current switch mode transformer design. In order to help mitigate the sourcing, delivery, and/or resolves problems as a secondary source, we can work with your current suppliers.
Features and Specifications of Switch Mode Transformers by Custom Coils
The general features and specifications of our custom switch mode transformers are listed below.
Electrical
Output up to 2000VA
Low eddy current losses
Low signal distortion
High permeability
High saturation levels
Input frequency up to 500KHz
Low hysteresis factor
Low DC sensitivity
High Q-values
Packaging
Environmental Specifications
Mechanical Specifications
PCB pin mounting
Surface mount
Lead wire (flying leads)
Thru-hole bobbin terminal
Flat solder lungs
Quick disconnect terminals
Features
Single or dual primaries
Multiple secondaries
Related Products
Applications of Switch Mode Transformer
A switch mode transformer (Switcher) is very flexible and can be used in many applications. Custom switch mode transformers by Custom Coils are being utilized in several industries as power application transformers. The applications of switch mode transformers are not limited to the power supply, as these switch mode power supply transformers can be used as inverters, converters, power filters, etc.
Our custom switch mode transformers (Switchers) are highly applicable in automation, biomedical equipment, geophysical instrumentation, and electronics. We can custom design the switch mode power supply transformers for high switching frequencies up to 500 kHz. Other types of switch mode transformers are the preferred choice for lower frequency applications.
The switch mode transformers are ideal for use in DC/AC converters for industrial controls and all types of test equipment. Our custom switch mode transformers are compatible with various topologies like flyback, forward converters, buck/boost, half/full Bridge, and push-pull, etc. Due to high compatibility with the mentioned topologies, our switch mode transformers are used in several applications.

Significant applications of our switch mode power supply transformers are listed below.
High Q-filters
RFI filters
Switching regulators
Telecommunications
Automation controls
Geophysical Equipment
Low power isolation power supplies
Inverters
Converters
Switch Mode Transformer Design & Construction
The total power output and operational frequency drive the overall size and shape of the switch mode transformer. At Custom Coils, we focus on fulfilling all customers' requirements by analyzing and implementing all specific mechanical design requirements stated by the clients. This helps us in designing and manufacturing the best quality and performance-centric custom switch mode transformers.
The following a few key factors of Custom Coil's design and construction process for switch mode transformers.
At Custom Coils, we initiate the custom design of switch mode power supply transformers by finalizing the core. We source the core materials from industry-leading manufactures in order to ensure the authenticity of raw materials. Custom Coil's custom switch mode transformers feature ferrite cores of different sizes and shapes. Ferrite is a ceramic structured substance, pressure molded in various shapes and sizes. These ferrite cores are manufactured by mixing appropriate proportions of carbonates, iron oxides, and a few other oxides so that the core consists of iron, zinc, magnesium, and nickel recipes. Once the cores are shaped, they are kiln fired and allowed to cool. These cores can be then assembled with the corresponding bobbins to create a switch mode transformer.
The core preparation is followed by winding the coils on bobbins or coil forms. Based on the specific requirements of our clients, we use coil forms and bobbins made from materials like nylon, flame-retardant, Rynite, or glass-filled material. To accomplish the flexible design of the switch mode transformers, we choose between single or multi-section windings for horizontal or vertical core mounting.
Most of our bobbins allow attachment to printed circuit boards via PCB pinouts or surface mount. We can achieve pin spacing from .150 typical to .300 typical by using pinouts. Whereas with a surface mount the pin spacing of .100 can be achieved. Surface mount headers allow us quick and reliable pick and place operations for bulk production of switch mode transformers.
Custom Coils offers a small or medium size of windings for different transformer designs. However, while designing magnetics like custom switch mode transformers, we can also offer flat solder lungs, quick disconnect terminals, and flying leads. We can custom design the terminals to meet customers' specific requirements. This gives a full complement of attachment possibilities for a switch mode transformer.
When building custom magnetics such as switch mode transformer many different winding procedures are followed. To maximize the winding efficiency, Custom Coils has invested in multi-bobbin winding equipment like Synthesis S-100's, Essex Leesona 108's, and Elden 605 layer winders. These machines allow us to wind multiple bobbins simultaneously and maximize winding time to keep costs down for switch mode transformers. Despite capital investment on the equipment, we opt for different hand-winders for switch mode transformers with special requirements such as low turn count.
Another key element of switch mode transformer and another key factor when determining winding procedure is the actual wire type to be used. Based on the requirements, Custom Coils uses different types of wires such as litz, Rubadue, Furukawa, magnet wire, foils, high temperature magnet wires, etc.
Custom Coils offers different options for isolation as well. We often opt for triple or quadruple build, twisted magnetic wire, and isolation techniques. This allows us to isolate high-temperature transformers. To offer protection, we go for sleeves made from materials like Teflon, vinylglas, PVC heat shrink, etc.
Custom Coils also offers different types of finishing products like clamps, shielding covers, etc for packaging the transformers.
All our custom switch mode transformers go under varnish impregnation with Ripley's 468-2FC to enhance the resistance between the coil wires. For encapsulating we use compounds such as Ripley's 471-5LL, 3M Scotchcast 280 epoxy varnish, etc, and for potting we use Dolph's CB1054.
Quality Testing
In order to ensure efficient working of switch mode transformers, Custom Coils tests 100% of manufactured transformers. We custom design the tests based on customers' requirements. We use Vol-tech 3600 automatic testers to test the custom switch mode transformers. It allows us to measure turn ratio, voltage ratio, inductance, coil wire resistance, hi-pot, and leakage inductances. These tests are followed by random sampling and TQM initiatives.
Custom Coils' manufacturing facility is equipped with several testing fixtures for standard common parts. This helps in rapid testing and saves additional tooling investment. We accomplish our ultimate goal of high-quality manufacturing via custom engineering design, precise manufacturing processes, and effective quality control.
When you have a need for a switch mode transformer, we are here to help from the initial design right through testing and delivery. Just contact Custom Coils and we can help out on your projects.
Have a question about a switch mode transformer or any other custom magnetic assembly?