Quick Contact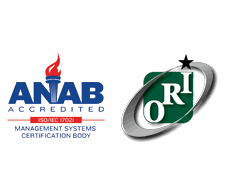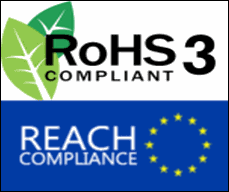 Custom Coils Manufactures Trigger Transformers

Download Specification
Triggering is the process of inducing an initial ionization within a laser or inert-gas flash lamp. The workhorse that creates this ionization is the pulse trigger transformer. A trigger coil transformer is used in circuits to create the large voltage gradient required for ionization.
Pulse Trigger Transformers from Custom Coils
With the proliferation of lasers and inert-gas flash lamps, high voltage trigger/pulse transformers are becoming more and more popular. At Custom Coils, we are involved in the design and manufacture of market-driven trigger transformers that meet the highest quality and environmental standards. Our expertise in customization allows us to alter any complex product specifications to deliver a transformer that meets your requirements. Utilization of quality material, innovative designs, transparency in customer relationships, and appreciable engineering expertise has made us one of the most trusted trigger pulse transformer suppliers in the US.
Types of Trigger Coil Transformers Offered by Custom Coils
Custom Coils provides you series injection triggering and external triggering transformers to produce "triggering".
External Triggering transformers can be utilized to create a thin ionized streamer between the anode and cathode within the lamp. External triggering coils are typically smaller and less expensive compared to series injection transformers.
In Series Injection Triggering is a process when the energy storage capacitor discharges the current, it passes through the secondary coil. Therefore, series injection trigger transformer must be specially designed to carry the total current of the discharge. These transformers are ideal for triggering applications that require higher timing accuracy and are typically much larger in size.
Custom Coils can assess your application requirements and suggest the best solutions for our specific needs.
Trigger Pulse Transformer Features and Specifications
Custom Coils produces pulse trigger transformer that exhibits the following specifications and features:
Output Voltage up to 60 KV
Output Power up to 2000 VA
PC, surface, through hole, or hardware mounted
Flexible design, easily customizable
Small size and low profile provide packaging advantages
Related Products
Pulse Trigger Transformer Design
At Custom Coils, we ensure that our services and products provide a variety of benefits to our customers.
The trigger transformer design and manufacturing is carried out in-house using highly sophisticated winding machines and advanced manufacturing techniques. The trigger pulse circuit design comprises several stages right from conceptualization to designing to manufacturing and implementation. Our designers focus on minimizing the following in the designing phase:
Voltage Droop: Droop is the term that symbolizes decline in the output pulse voltage during a pulse. This droop is usually caused by the magnetizing current increased during the pulse.
Rise Time: The time needed for a signal to rise from a low value to a specific high value. In short, this is the time taken by the pulse to achieve 90% of peak pulse amplitude from its 10% amplitude. Rise time is calculated for the first attempt.
Pulse Distortion: This indicates the distortion of the output pulse signals, which occurs when the trigger pulse circuit fails to respond to the changes in the amplitude of input signals.
We ensure that we source raw materials from reliable suppliers. We also use specialized materials such as high dielectric epoxies to encapsulate and isolate the high voltage associated with these type transformers. Furthermore, we implement best production practices to ensure quality and operational excellence of pulse trigger transformers. Our commitment to deliver performance-driven products has helped us become one of the leading trigger pulse transformer suppliers in the US.
Benefits of Choosing Trigger Pulse Transformers
There are several benefits of choosing trigger pulse circuits over other transformers.
The trigger pulse circuits offered by us stand out owing to their small footprint.
Equipped with a highly permeable ferrite core, these circuits exhibit high energy transferring efficiency.
Their multiple windings help operate several transistors simultaneously.
The galvanic isolation included between these windings helps avoid passage of stray currents between them.
Applications of Trigger Pulse Transformer
Trigger coil transformers are designed to be the most durable and reliable transformers available. Hence, they are ideally used in:
Built on 50+ years of trust and cooperation with our customers, Custom Coils is well accepted as one of the most popular trigger pulse transformer suppliers who can deliver customized and superior magnetic components.