Quick Contact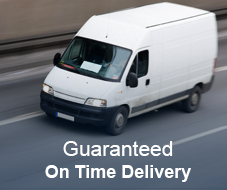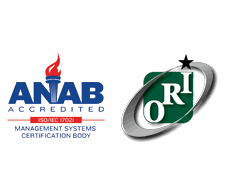 Leading Innovators in High Voltage Power Transformer Production
Being a complete-line supplier of custom transformers, Custom Coils possesses expertise and capabilities to provide power transformer solutions for every need. Our forty years of industrial experience allows us to produce custom high voltage power transformers that are energy and cost-efficient. Our typical high voltage power transformer designs range in size from the size of a dime, typically used in SMT applications up to the size of a small car battery, used in several industrial applications.
Custom Coils capabilities include:
We can design and manufacture power transformers for high-vibration, high-moisture, or high-pressure operational environments.
We offer a range of power transformers that are available in almost any voltage and/or current rating.
High Voltage Power Transformer Features and Specifications
Custom Coils offers a diverse range of power transformers with the following features and specifications.
Features
Output Power - 2 to 500 VA
Output Current - up to 10A
Input Voltages Ranging From:

100 VAC +/- 10%
115 VAC +/- 10%
220/230/240 VAC +/- 10%
115/230 VAC +/- 10%
240 VAC +/- 10%
100/115/220/230/240 VAC +/- 10%
Available in any custom input voltage

Input Voltages Ranging From:

50 Hz
60 Hz
50/60 Hz
400 Hz

Formats

PC Mount

Low Profile
Single or Split Section
Horizontal
Vertical
Lead Wire or Bobbin Terminal Toroids on Headers

Chassis Mount

Low Profile
Split Section
Lead Wire or any type of termination

Isolation - Up to 30 KVDC
Related Products
High Voltage Power Transformer Construction and Design
A good power transformer design, coupled with good manufacturing techniques helps create an efficient and cool running power transformer. Therefore, Custom Coils continually invests in manufacturing tooling and winding equipment to produce transformer efficiently as possible. We are also concentrating on developing improved operational procedures to remain competitive in the market.
To ensure quality and optimum functionality of high voltage power transformers, Custom Coils utilizes:
Quality Cores – Engineers at Custom Coils never compromise on the quality of the finished product. They make use of superior grade cores made of high permeability silicon steel, powdered iron, and magnetic ceramic materials like ferrites. The effective utilization of these high-grade cores prevents load and current losses.
Excellent Winding Process – At Custom Coils, we make use of cost-effective conductive materials for the construction of the transformer windings. We recommend solid round copper wire insulated with polyurethane/polyamide. All winding related operations are done by experienced personnel with the use of custom-made winding machines.
High Voltage Power Transformer Applications
We produce power transformers for several applications in the following areas:
Transportation
Constant Voltage Transformer
Pneumatic Systems
Biomedical
Geophysical
Network vaults
Audio Systems
Rectifier Transformers
Custom Power Transformers Tailored to Your Requirements
Contact us with the details of your custom configuration and specification. With quick quote times, Custom Coils can deliver your custom power transformer within a reasonable amount of time.