Quick Contact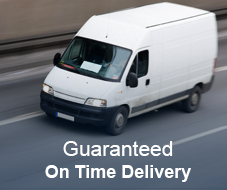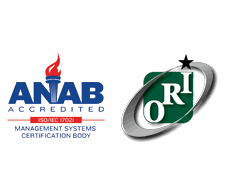 Custom Transformers Designed The Way You Need Them
When magnetic components are essential for your company's production, Custom Coils delivers. We have been in the custom transformer winding industry since 1967. Our experience and diverse collection of winding equipment gives us the ability to manufacturer almost any type of transformer, inductor or coil.
Custom Coils has become a leader in the industry by treating each client as priority No. 1. Whether custom transformers are required, coils or other parts, we work directly with clients to ensure delivery of parts to exact customer specifications. Our team of engineers, works in unison with clients to make sure every job is done right.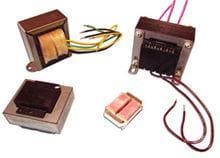 Our mission at Custom Coil is to ensure that every client is treated to topnotch customer service every step of the way. To achieve this, customer service is provided by key management and each client is assigned an engineer to guarantee maximum satisfaction.
Custom Coils is here to help you by winding and assembling your labor intensive custom transformers or coils. Whatever your requirements are, Custom Coils can meet your needs.
Features and Specifications
Transformers
Output Voltage: Up to 60KV
Output Power: Up to 2000VA
PC Mountable: through-hole or Surface mount
Low profile
Split Section
Encapsulated
Flying leads
Bobbin or Coil form

Inductors
Air Coil or Self Support
Large or small inductance values
High current
PC Mountable through-hole or surface mount
Axial lead or drum core
Design Elements
The art of designing custom transformers and custom inductors is predicated on the ability to wind different bobbins and forms that support the geometry of the core design. Over the decades, Custom Coils has acquired winding equipment to support winding almost any core geometry available. At the same time, care was taken to develop specialized winding techniques for high voltage and high current applications. Availability of special materials also plays a very important role in custom transformer and custom inductor designs.
Custom Coils uses American-made magnet wire as the foundation of our products. This, coupled with the ability to source core geometries and materials from throughout the world, allows us to develop state-of-the-art custom designs for our customers. Since many of our custom transformers and custom inductors operate in very extreme and harsh environments, we have many different two-part epoxies and encapsulation compounds we use to protect them.
With Custom Coils well-established winding capabilities and techniques, plus the ability to source specialized materials, we can design and manufacturer a custom transformer or custom inductor for you.
Applications
Unipolar and Bipolar designs

When your production is riding on the quality of custom transformers and other magnetic components, the Custom Coils team has the experience to deliver parts that you can rely on. With more than 40 years in the industry, we have built a reputation for quality, expertise and attention to detail. This experience combines with our proven techniques to ensure delivery of components that meet exact client specifications.
There is no reason to tie up your staff's valuable time when you can outsource custom transformer and inductor jobs to a company that specializes in nothing but. Our proven track record speaks for itself, making outsourcing a sound decision for any company that requires our products. Custom Coils will surpass your expectations each and every time!