Quick Contact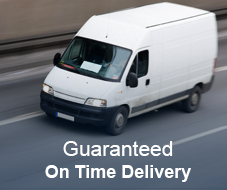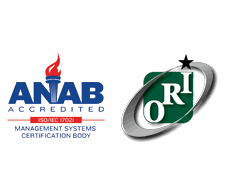 High-Quality Custom Components for Toroidal Power Transformers
Partnering with an inexperienced manufacturer of custom toroidal transformer components for your project can do more harm than good. When efficiency, costs, and promptness are paramount, you can trust Custom Coils to get the job done right on all fronts.
We recommend that you choose toroidal transformers when you need quiet and efficient operation with the least magnetic field. We can manufacture these transformers in highly compact configurations for applications where space comes at a premium. As a custom transformer manufacturer with a long-standing reputation spanning 40+ years, we deliver results that almost always exceed your expectations.
Toroidal transformers and inductor components demand special attention because they are regarded as the highest performers of all magnetic components.
We offer toroidal transformer cores in different materials such as silicon steel, powdered iron, moly-permalloy powder, nickel, and ferrites. If you are unsure as to which core type suits your application, our team is always standing by to help.

The unique toroidal transformer design that we implement leaves no air gaps and has an exceptionally even winding. Thus, the transformer operates at a higher flux density than any other comparable transformer type.
Our engineering proficiency coupled with warm and responsive customer service makes for an ideal combination. Each account is overseen by a top management team member to ensure 100% client satisfaction.
Toroidal Coils Power Transformer Features and Specifications
Features
Inductors up to 20 amps
Current Transformers (CT)
Pulse up to 250 KHz
Common Mode Choke
Formats
Horizontal
Vertical
PC Mount Bobbin Headers
Surface Mount
Additional Features
Optimized performance
Less external magnetic flux
Lower winding resistance
Lower winding losses
Dissipates heat more efficiently
Smallest size by volume/weight
Lower leakage inductance
Related Products
Toroidal Power Transformer Construction And Design
With our extensive array of toroid winding machines, we can provide custom toroidal transformers in a myriad of sizes and configurations. This has also given us the ability to work with different materials for transformers. We have equipment that can wind 0.5"OD toroids all the way up to toroids that are 8" in diameter.
The performance of our winders becomes even better with the use of different shuttles and heads. These various shuttles allow us to wind wire gauges from 13GA up to 40GA. For impeccable insulation, we can wrap toroids in Mylar or tape. This allows the toroidal transformer cores to be insulated from the windings and the windings to be insulated from each other.
A toroidal transformer is often the most efficient core geometry for the application in question. The toroid is optimized for performance because for a given power rating, the toroid is smaller in both volume and weight when compared to other geometries, yet has more surface area.
The large surface area of toroidal transformers translates into better heat dissipation and a cooler design. The donut shape core reduces external magnetic flux and contributes to lower leakage inductance. Winding on the toroid shaped geometry also helps lower winding resistance and reduces winding losses when compared to other transformer geometries.
When an off-the-shelf toroidal transformer simply won't do for your application, speak with Custom Coils for an appropriate solution.
Toroidal Coil Transformer Applications
Transportation
Military Subcontractors
Power Supplies
Audio Systems
Clock and Timer Circuits
When your company relies on Custom Coils for requirements pertaining to toroidal transformers, quality, custom parts are guaranteed. We combine years of experience, proven techniques and the highest standard of customer service to ensure that each and every client is served with excellence.
If it's time to order toroidal transformers components, please allow our experts to design and quote your project. Custom Coils is a name on which you can count each and every time.