Quick Contact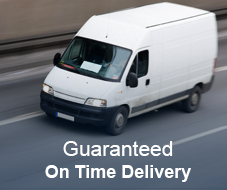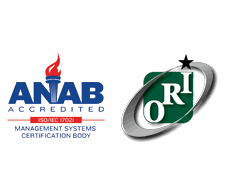 Step Up & Step Down Voltage Transformers for Operational Efficiency
Custom Coils step down and step up voltage transformers are known for their operational efficiency, durability, and ability to withstand extreme temperatures. We have been delivering high performing step-up and down voltage transformers at value-driven prices for the last 40 plus years.
At Custom Coils, we utilize proprietary techniques to design and manufacture step up/down voltage transformers with features and specifications required by our clients.
Features and Specifications
Features and specifications of Custom Coils step down voltage and step up voltage transformers include:
X: Y ratio definition
Voltage IN: Voltage OUT definition
Single or multiple outputs
Isolation
Flying leads
PC Mount
Related Products
Our range of step up/step down voltage transformers is the result of our seasoned engineering abilities and innovative production techniques. Our engineers make use of high-grade ferrite cores, reliable epoxy based insulation systems, quality bobbins, and high-grade magnetic wires in the manufacturing of step-up and down voltage transformers. Quality engineering using superior materials ensures superior transformer performance in aggressive environments. Also, they are unaffected by extreme temperature ranges and pressure differentials.
Design and Function of Step-up Power Transformer
Step-up transformers are designed with more turns on the secondary winding when compared to the primary winding. This results in an increase in voltage on the output of the secondary as compared to the input voltage.
Design and Function of Step Down Voltage Transformer
The step down voltage transformer works inversely to the step-up transformer. The design of step down voltage transformers is such that they have a higher number of turns on the primary winding as compared to the secondary winding. Therefore the output voltage is stepped down to a usable voltage that can be used to power devices at voltages less than line levels.
Applications
Custom Coils step-up and step down voltage transformer units are extensively used in or with:
Substations
Electrical and Electronic Equipment
Rectifier Circuits
Inverters
Medical Equipment
PCB Circuit Modules
Customer Satisfaction Guaranteed
Custom Coils can design and manufacture both step up and step down voltage transformers in a myriad of configurations and specifications to meet your requirements. Both these transformers undergo rigorous testing throughout the production process to ensure quality and functionality.
Our trained staff will help you through every phase of your transformer procurement process—from quoting to design, from prototyping to manufacturing and testing.
Contact Custom Coils if you need custom step up and step down voltage transformers. We possess the latest technique and capabilities to fabricate transformers incorporating exclusive features and specifications.