Quick Contact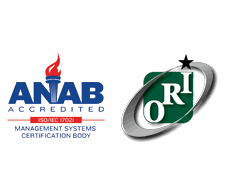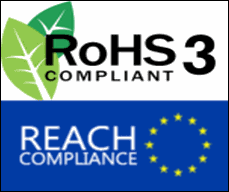 High-Performance Flyback Transformers from Custom Coils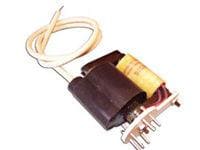 A flyback transformer is popularly known as the line output transformer (LOPT). It is known for producing high voltage signals at high frequencies. These transformers are used to power television and CRT monitors in the range of 10-35kV. Today, flyback transformers are found in several high voltage applications above 30 kV, and some advanced designs have helped reduce the count of components in switch-mode power supplies.

Custom Coils is a leading US-based company engaged in Flyback transformers designing & manufacturing. We have been manufacturing Flyback transformers ever since the high voltage CRT industry was in its infancy. This is one of our flagship products. Today, these transformers continue to play a vital role in many applications.
Regardless of their type, all of our transformers benefit from our highly creative and evolved winding techniques. This has been accentuated by our continued investment in capital equipment.
Our customers will appreciate that Custom Coils is among the most experienced high voltage flyback transformer designers and manufacturers for various industries.
Speak with us for a quote and let our engineering team work in collaboration with your team to obtain quality and reliability with your Flyback transformer needs.
Flyback Transformer Design and Construction
A Flyback transformer differs from other true transformers in that it temporarily stores energy that it gets from the input voltage and current. The energy from the inputs is stored in a magnetic field to be released to the outputs at a slightly later time. The Flyback transformer performs a "kickback" action to transform the inputs to a needed output voltage and current. Typically, a Flyback transformer operates at frequencies from 20 KHz to 100 KHz.
Given these frequencies, ferrite cores are the core of choice for such transformers, especially in discontinuous mode operations. Ferrite cores are available in several different geometries and are custom gaped based on the requirements of the application. Transformers of different wattage can use ferrite cores from really small geometries like E16 and P11 Potcores up to very large U64 and U-100 cores.
To ensure the consistent performance of high voltage Flyback transformers, their windings are encapsulated with high-quality insulation systems such as epoxy compounds and silicone-based compounds.

Being an industry-leading flyback transformer manufacturer, we truly recommend the use of the transformer in several applications, including cutting-edge television, telecommunication systems, biomedical equipment, and more.

Related Products
Flyback Transformers Applications
From cutting-edge television and telecommunication systems to aerospace systems to biomedical equipment, Custom Coils' Flyback transformer can be found in hundreds of varied applications. They are used as communication and power application transformers, as well as in switching power supplies, converters, and inverters. The fact that a Flyback transformer is very flexible allows it to run in different modes and power ratings.
A Flyback transformer is preferred because:
It is ideal for use in DC/DC converters for industrial controls and all types of test equipment.
It works great in both continuous and discontinuous modes.
Flyback circuits require fewer components than other switch mode circuits.
If you have an application with high switching frequencies up to 250KHz, these transformers could prove to be an ideal solution.

With an ever-evolving electrical and electronics industry, Custom Coils is continuously engaged in R&D pertaining to the design and the manufacturing of Flyback transformers. Our highly-experienced team members work closely with our customers to assist them in the selection process. We also offer custom flyback transformers to fulfill their specific application needs. Speak with us for a quote and let our engineering team work in collaboration with your team to obtain quality and reliability with regards to your Flyback transformer needs.