Quick Contact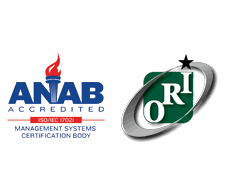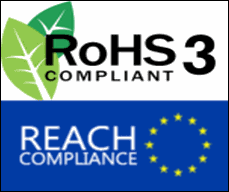 Custom Coils Manufactures 12V DC Igniters

Download Specification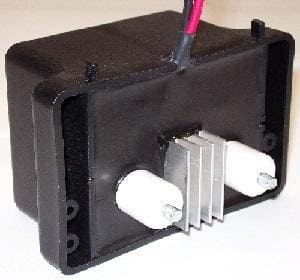 Features and Specifications
Input Voltage Range: +10.5V to +15V DC
Nominal Input: +12V DC @ 4.8 amps
Output: 20KV pk, 30ma
Operating Temperature: -20C to 60C
Minimum Operating Time with No Airflow: 10 minutes
Weight:1.1LBs nominal
Internal Reverse Polarity Protection
Internal Transient Voltage Protection
Internal Midpoint Ground
Other Design Elements:
Input leads exit from the rear edge of the module for mounting ease
Module mounts on rear and side hinged plates
Related Products
Applications
The model #5049 12V DC
Igniter was developed over several years and has become one of our flagship products. We are proud of the fact that the model #5049 igniter / Beckett igniter is manufactured in the USA. The 5049 igniter is used on many different burners manufactured by various companies.
Custom Coils builds DC igniters for several different industries and applications
Our igniters can be found in:
DC HVAC industries.
Custom Coils sells several different variations of DC igniters and we have the ability to custom design igniters to meet the specific needs of customers that have applications that require special design requirements.The 5049 is a 12V igniter, but we have other models that are 24V igniters
Construction And Design
The #5049 12V DC Igniter is constructed using components and techniques that allow the 12V igniter to function in harsh environments (-20C to 60C).
The igniter consists of both a primary and a secondary winding. Both windings are constructed using high dielectric tapes and 155C magnet wire. The windings are located within the part such that they are isolated from each other. The combination of these 2 design elements keeps the 12V DC igniter from breaking down during operation. The rest of the components are selected such that they have enough head-room to absorb many of the irregularities that comes from different ignition systems from different manufacturers of small engines.
The key components used in the 12V igniter have been selected because their specifications allow them to be used in elevated operating temperature environments. The entire design and layout maximizes heat dissipation and keeps the DC igniter running as cool as possible. The entire part is then placed in a molded shell and encapsulated in a two part, class F black epoxy resin. The encapsulating epoxy is tough, flexible and resists thermal shock. Once fully cured the epoxy is flame retardant and has a high dielectric strength. This allows the 12V DC Igniter to operate in extreme environments.
The Custom Coils igniter (Beckett igniter) has been designed such that it REQUIRES air flow over the heat sink of the igniter. It is imperative in all applications that there is a good amount of airflow across the heatsink.
Additional Design Elements
The Custom Coil Igniter, Model #5049 (a.k.a. Beckett 7435, Beckett igniter, Beckett igniter) is a 12V DC igniter mainly used to light oil burners. Oil burners require a very high voltage spark to initiate a burn cycle. he Custom Coils igniter takes 12V DC from a standard small engine ignition system and converts this 12V DC to a 20KV+ spark. This 20KV+ voltage jumps the spark gap while resting in the combustion chamber of the oil burner. The high voltage spark initiates the combustion of the oil in the burner.
This portable burning solution, a small engine, a burner and an igniter is used to heat water for many applications. In any industry that requires portable hot water, usually a 12V DC igniter can be found. In the heated pressure washer industry and the heated steam cleaning industry is where the Custom Coils 12V DC igniter really shines. In these industries equipment portability is a requirement and many units contain an oil burner and a Custom Coils 12V DC igniter to generate the hot water required in these industries. Another newer industry of portable hot water heaters for showers and personal hygiene has also popped up and is using 12V igniters. All these various industries are being serviced by several name brand oil burner manufacturers; Custom Coils 12V DC igniters fits on many of these brands of oil burners
Most industries that these portable devices go into are harsh environments. These pieces of equipment are subjected to high moisture and high temperature environments. Many are cleaning facilities where harsh chemicals, oils and corrosive fluids are used. That is why the Custom Coils 12V DC igniter has been designed to work in harsh environments from -20C to 60C. The internal components of the igniter are protected by a shell made of Rynite and are completely encapsulated in a high temperature, non-flammable 2-part epoxy. The Custom Coil igniter, model # 5049 is a rugged igniter that is versatile and can be used in many different applications
Custom Coils is the manufacturer of the 5049 Beckett igniter used on many 12V DC based oil burners. The Beckett 7435 SKU Beckett igniter is a re-branded Custom Coils 5049 igniter. This Beckett igniter is being used on many DC oil burner models throughout the industry.
Please contact us for any Beckett 7435 or 5049 Beckett igniter parts. We sell the igniter ONLY!! We do not sell any of the hardware, circuit boards, plates or sensors that are a part of the Beckett igniter assembly.