When using step down voltage converters, several safety precautions must be followed. This is important to prevent serious accidents, which may claim valuable lives and damage property. Read any instruction manuals supplied along with the step down transformer and be clear with the safety guidelines. A few of the many safety notes are listed here. Following these safeguards helps eliminate accidents, fires, and burns.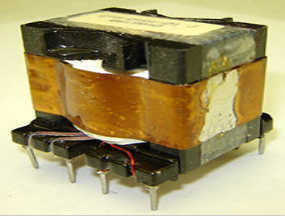 Precautions for a Safe Operation of Step Down Voltage Converters
Pay attention to the following when using power step down converter.
Do not operate step down transformers with a damaged cord or plug.

Do not disassemble the transformer in case it is damaged. Get it repaired or serviced by an experienced technician. Improper servicing, disassembly, and assembly can increase the chances of electrical shock.

Always disconnect the high voltage transformer from electrical outlets before cleaning. Allow the unit to cool to room temperature before performing any cleaning activity. Preferably, use soft cotton cloths to clean its parts. Refrain from using abrasive or harsh industrial cleaning agents.

Do not install the step down voltage converter in the presence of flammable fumes, explosives, excess moisture, heat, and dust.

Only allow qualified personnel to perform mounting and maintenance operations

Prior to installation, ensure that the unit is in proper condition. Check for visible damages, including the external accessories, and components for any deformity.

Ensure that the power switch is in OFF position before plugging the power cord into the power source.

Regarding storage, the unit must be properly kept in its original packaging. Store it in a dry place that is free of dust and excess humidity.

Workers who are involved in the installation, operation, and maintenance of these step-down transformers must be well informed about the standards and safety procedures that they must follow. This helps eliminate the risk of electrical shocks, or any other hazards that could lead to injuries or burns.