Quick Contact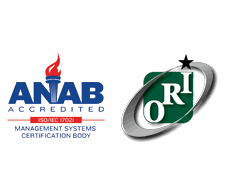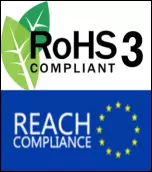 12v DC igniters for Industrial Burners
Supporting Industrial Burners in terms of Performance, Mounting, and Durability
A variety of industrial equipment utilize burners to create combustion to support certain processes. It is extremely important to use an ignition system that will create a spark to perform the combustion process efficiently. At Custom Coils, we support the operation of an industrial burner by providing efficient and durable 12V DC igniters.
How do Igniters Support Industrial Burners?
Industrial burners utilize fuel to create combustion. The fuel is atomized into a fine spray and it is expelled through a nozzle under pressure. Igniters generate an electric spark to enable the combustion process. Burners are also equipped with an electric fan. The fan provides air that supports the electric spark, thus creating combustion, and allowing the burner to perform its operation process.
Benefits of DC Igniters for Industrial Burners
Custom Coils DC igniters provide the following range of benefits when used with industrial burners:
The overall weight of the igniter is fairly light weight. Typically less than a couple pounds.
The igniters are not affected by contaminants such as dirt, oil, grease, and moisture.
They do not utilize a great amount of power, thus becoming a cost-effective component.
The igniters consist of a thermoplastic shell and are encapsulated with a two part epoxy. This adds to the durability of the product and also ensures that minimal maintenance is required.
Durable construction makes the igniter a perfect fit for harsh environments.
The igniter's input leads are designed to exit from the rear edge of the module. This makes it easy for customers to mount the igniter onto the burner.
Custom Coils DC igniters are portable and can be installed within oil burners used in various applications.
Burner Types and Applications:
Our 12V DC Igniters can be used along with a variety of burners including:
Oil Fired Burners
Baffle Burners
Air Staged Burners
Regenerative Burners
Self-recuperative Burners
They can support many types of burners in a variety of industrial applications:
Refinery Burners
Burn-off Ovens
Combustion Engines
Industrial Furnaces
Water Treatment processes
Custom Coils provides DC igniters that can support a wide variety of burners in various industries. Our igniters provide benefits of efficiency, high performance, and durability.