Quick Contact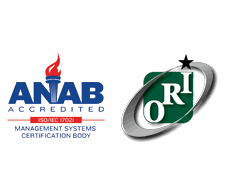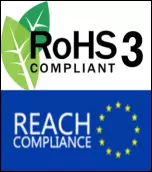 Mining Industry – Works on 'Power'
The mining industry is characterized by numerous hazardous and laborious activities including, excavation of resources such as coal, iron ore, aggregate, precious stones, and metals. To accomplish these activities the industry requires many sophisticated types of equipment and machines. However, machines used in mine sites utilize a vast amount of power for their operation. This is where the importance of transformers is revealed.
Custom Coils – Meeting the Demands of the Mining Industry
Transformers, which convert distribution voltage into utilization voltage, support both surface and underground mining operations. At Custom Coils, we have developed a range of transformers specifically for the mining industry. They can be engineered to meet the requirements of the industry in terms of safety, reliability, and efficiency.
When it comes to applications in the mining industry, we ensure that our transformers are built to withstand the harsh conditions in the application areas. They are robustly engineered to resist stress, temperature extremes, vibration, and corrosion. Additionally, they are built to endure dust, dirt, chemicals, moisture and airborne contaminants. Moreover, they can be epoxy coated, making them the perfect choice for environments containing mineral oils, acids, and high humidity.
Beneficial Features of Custom Coils Mining Transformers
At Custom Coils, we offer various makes and models of power, high voltage, and toroidal transformer to power many demanding operations. Our transformers perform exceptionally well in the hostile conditions of the mining industry as:
They can be designed to be completely encompassed in epoxy for excellent dielectric strength, temperature stability, and long life.
They can be assembled using high quality insulation materials that are rated for high temperature applications.
The coil assemblies can be tested comprehensively before they are encapsulated. This adds to the reliability of the coil assembly and in turn the overall functionality of the unit.
The coil assembly is encapsulated so that the windings are sealed and protected from the environment. At Custom Coils, we can use many different types of encapsulating materials to meet different product requirements.
The transformer enclosure can be creatively designed to resist electrical shock.


Transformers – The Sources of Power for Several Mining Operations
Transformers have numerous applications across several sectors of the mining industry. We at Custom Coils possess the engineering expertise and manufacturing excellence to build transformers guaranteeing years of unfailing service. We also offer customization options to meet customer specifications. Customization allows you to build the most dependable line of transformers for the mining industry, which truly functions on power!