Quick Contact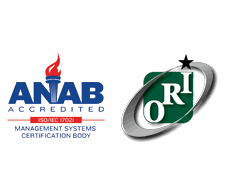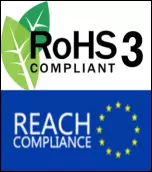 Custom DC Igniters for Tar Kettles & Asphalt Equipment
Bolstering the Heating Process of Tar Kettles and Asphalt Equipment
Tar kettles and asphalt equipment provide solutions for various applications including roads and roof tops. The success of this equipment depends on the efficient functioning of the fuel system. As with most fuel systems, tar kettles are operated with the help of ignition systems. Custom Coils supports tar and asphalt equipment manufacturers by providing ruggedly designed and
efficient DC igniters
.
How do DC Igniters Support Tar and Asphalt Equipment?
Generally, asphalt equipment and tar kettles consist of the following components:
Motor
Fuel tanks
Combustion chamber
Internal tubes
Burner
Burner valve
Temperature gauge
Tar kettles and asphalt equipment utilize LPG or propane to fire up the motor and system. These fuels are normally stored in the burner. When the motor is turned on, the burner needs to be turned on to perform the tar heating process. The DC igniter utilizes the same mechanism as a small ignition system to create a high voltage spark. The spark initiates the combustion of the fuel in the burner, which begins to heat the tar in the kettle. The burner valve is used to increase, decrease, or maintain the heat within the system. The temperature gauge allows the user to ensure that the kettle is heating the tar at the right speed and temperature. Once the required temperature has been reached, asphalt can be added to complete the mixing process before dispensing.
Benefits of DC Igniters in Tar Kettles
DC igniters provide a variety of benefits for this type equipment:
Safe Operation: The igniter has a shell made from a thermoplastic material and is further encapsulated in a two part, black epoxy resin. This provides a tough shell to protect the magnetic ferrite core and other components. It allows the igniter to perform its operation safely without causing any harm to users.


Quick Lighting: The DC igniter is capable of creating a quick spark, which is instantaneously transported to the combustion chamber and ignites the fuel, thus kick starting the heating process.


High Voltage Spark: The DC igniter consists of primary and secondary windings. This allows it to create a high voltage spark that efficiently ignites the fuel in the combustion chamber.


DC Power: This unit connects to 12V DC ignition systems. These are the typical ignition systems found on most small and large engine systems.
Application Industries With DC igniters
Tar kettles and asphalt equipment can be used to complete projects in the following industries:
Construction
State and County Road Maintenance
Roofing
Custom Coils provides flame ignition solutions for tar kettle and asphalt equipment with fast acting and durable DC flame igniters. Our ignition systems can support quick and efficient completion of tarring and asphalt projects.