Custom Coils has become a proven leader in the magnetic industry with the design, manufacture and supply of high quality magnetic components. We have customers all over the world who rely on us for best-in-class standard and customized high current inductors. Along with our experienced personnel, we have manufacturing tooling and high quality production test equipment to fabricate inductors in a myriad of sizes and shapes.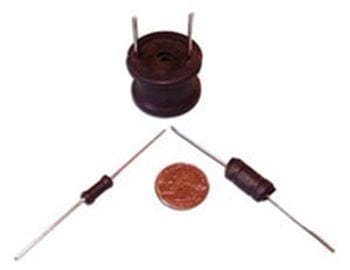 Custom Coils high current inductors are available in axial leaded, radial leaded and drum core shapes. Here are some of our inductors.
Series
Features
HCA Series
Axial Leads
High Dielectric Rating
High  Saturation Current
HCC Series
Axial Leads
Low Cost Design
Good Energy Storage
HCF Series
Minimum PC Board Space
High Frequency
Specified Minimum Q
HCP Series
Largest Range of Inductance
Highest Current Rating
Minimum PC Board Space
HCR Series
 Radial Leads
High Current Rating
High Dielectric Voltage
HCS Series
Radial Leads
Compact Size and Low Cost
High Dielectric Voltage
You can contact us by e-mail or chat with our sales executive to know more about these inductors. Our custom order option enables you to make any change to these standard designs. Our engineers can incorporate your requirements and custom design a high current inductor for your exact design specification and project requirements. Partner with us today to receive high quality inductors for your next high current project.
Meet your expectations by requesting a quote for high current inductors at Custom Coils.